Why Should You Become an App Developer?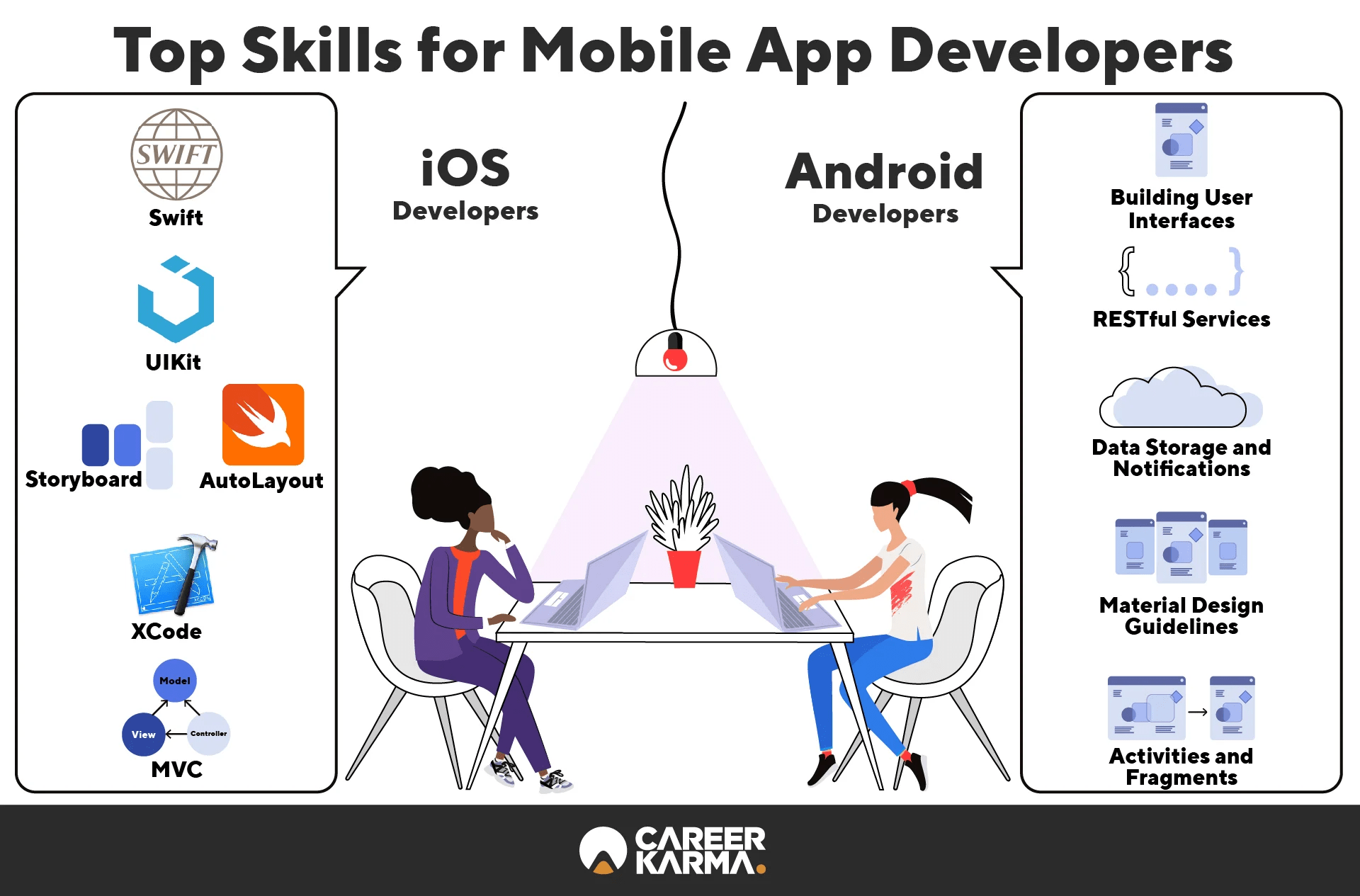 As app developers you become the architects of the technical world. You will be the one designing as well as building the foundations of day to day digital lives. Right from silly games to complex apps you will be the one who builds them. This is a career path that offers immensely bright future growth opportunities.
Here are the top reasons why you should be choosing app development as one of the top careers in the upcoming years:
High starting packages.
Portable location.
Flexible work hours.
High demand in the market
Job security.
Fun and engaging.
You Get a High Starting Salary
A magnificent amount of app developers tend to make a large sum of money right from their starting stage. While this isn't the only thing you should be focusing on when you choose this as a potential career option. Interest plays a huge part in deciding your level of success. 😉
On an average, the entry-level salary for front end web developers in the United States is $61,000 to $77,247 for an android or iOS developer. Based on the information collected from the Bureau of Labor Statistics (BLS), the median pay for a software developer in 2019 was $107,510 per year.
You have a lot of career flexibility.
Speaking of the career options you have as an app developer, you have so many options to choose from. If you don't wish like working in the same company for the rest of your life then you have the freedom of shifting to another company as there is a high demand for app developers. You just need to continuously hone your skill set and stay updated to the latest trends so that companies are willing to hire you. You even have the option of choosing work from home or working alone. There are a huge amount of potential buyers that will be willing to purchase your app regardless of your being hired by a multinational company or working on your own.
What does it take to become an app developer?
Even though learning to code is pretty straightforward, you cannot exactly call it easy. To become a top of the line app developer you need to acquire the required skills. You need to hone your technical skills to a level where people fall in love with the app you have created right from when they download it. You need to create an app which your users love and talk about to other people. You need to think out of the box. There are tones of other app developers out there. You need to create a distinct image, an image which separates you from the rest of the world. You need to sell yourself and your app in such a witty manner that the download button on your app has been pressed at least a million times. You need to decide the definition of success for yourself. Some people are satisfied with 1 to 2 million in a month whereas, others are not even happy in a hundred million bucks.
Thank you for reading this blog. Stay tuned to read the upcoming interesting blogs. If you have any doubts whatsoever, do not hesitate to contact us. Do not hesitate to come up with doubts and queries.
Have a wonderful rest of your day!!!