Mobile apps that need to be built in order to make money: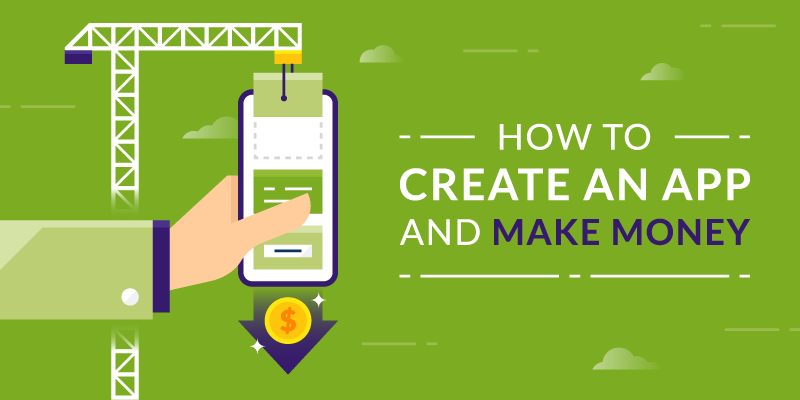 1. Organize an interactive travel catalog
You want to remember what you did during the trip and the places you visited, presented as an interactive story. This app will track the path you cover through GPS, add photos and even create an unforgettable travel catalog. In addition to this, it may contain reviews, feedback, places to visit, and so on. It is something like a combination of Instagram and Strava for the fellow travelers.
This can be a great app idea for the companies which are offering tour and travel services. Your clients share their trips, post them into the app and this app will help you poach new clients. The app can improve your branding, drive your sales, and build loyalty for your organization.
2. Update resumes with one click
People who are seeking a job tend to post their CVs on multiple platforms, which takes a hell lot of time as well as efforts. A suitable app would allow you to create one resume (preferably, from templates) and enable you to post it to a variety of platforms with just one click. Any updates that are made to the CV will automatically be applied to different websites. Think of it something like a reverse Applicant Tracking System. Employers will get the same opportunity – post a job position once and update it on every platform.
3. Run local educational courses
The idea of this eLearning app is to build a place for people who are interested in self-development and those who offer courses in a variety of fields (no matter free or paid, online or requiring attendance). There should be an app which helps you select the area to see courses in the neighborhood or search for online courses available all over the world.
When people can change their jobs without going outside the house, the ability to learn and self-improve is very much in demand. You may start with a virtual study group app right in your neighborhood and then move to other locations. This idea may also be interesting for the small businesses and associations proposing educational courses or who are interested in building language learning apps.
4. Discover the local events with a simple tap of your finger
How often do you come to find out about the events when they are over and sigh, "If only I had known about it before!"
With this type of social media app apps you will never miss another event that is taking place in your neighborhood. Just select the area and the types of events that you are interested in and the app will notify you about the upcoming venues.
5. Order construction materials directly from the manufacturers
This is an idea for a real estate app that uses the Escrow functionality. It enables the users to buy construction materials and equipment directly from manufacturers themselves. The buyers would be able to group the materials they need into large orders and get discounts that are worth around 60%.
Each order will be accompanied by a prompt to submit an Escrow payment. This feature in your app guarantees that there will be enough money on the account to pay for an order when it is assembled. After this, you can realize the order and you can sign the contract.
6. Remove the barriers to real estate investment
Investing in the real estate produces high return amounts. Yet, it is unavailable for the regular people. For many years, real estate developers were dependent on just the billionaires to fund the construction of their respective projects.
Real estate crowdfunding simplifies the process for both the parties. Such type of an app could allow the developers to raise funds from hundreds or even thousands of backers. The developers will, in return, receive hefty dividends from the investments. If you are really interested in this idea I would recommend you to move forward with it as it can turn out to be the best decision of your life! Along with gaining the experience of making an app and introducing it to the world you will also get a hefty amount in return.
7. Connect landlords and tenants
It is often very difficult to find the perfect apartment to rent while the landlords have trouble finding good tenants to take care of their property. This app idea offers an interactive marketplace to connect tenants and landlords without paying any intermediary amount. Just enter the parameters you're looking for and you will be redirected to get instantly matched with relevant properties, both residential as well as commercial.
This app can further help the landlords:
• Share leases, receipts, and even other important documents.
• Collect rent from the tenants.
• Keep the accounting records.
• Track the maintenance requests.
• Chat with the tenants and more.
8. Manage the contractors on the go
Construction companies rely heavily on the dozens of contractors and subcontractors to develop a property. This app idea will allow them to search online for contractors, ranging from the roofing and concrete specialists to plumbers as well as electricians.A second version of the app could include fully-fledged contractor management functionality. This can include setting your requirements and budget, contractor pre-qualification, on-site orientation and even project management, as well as post-contract evaluation.
There are some other app ideas that you can look into to earn money. Some of the ideas are mentioned beneath:
 Manage your inventory using a smartphone
Help blind people navigate their surroundings
Organize an inside-out shop
Aggregate beauty salon offers
Provide accessible mobile banking
Help people navigate inside a shopping center
Build a telemedicine app
Thank you very much for reading this blog! I hope you have a wonderful rest of your day! In case of any doubts or queries do not feel hesitant about contacting us!
For More Interesting Information Like this don't forget to register yourself at NullClass now !