How to create the perfect Python Resume – Let your resume speak!
Python Resume – Not just a piece of paper but a way to have a neck over the other candidates.
When I created my resume for a Python job, I vaguely recall that I was not able to figure out what sort of skills to add and what all certifications should I mention. And, after checking about 4 or 5 websites on google, I somehow found an appropriate and acceptable article which really helped me in creating my very first Python resume.
You don't need to scroll through these much websites, NullcClass is here to your rescue. I have collected all of the essential points and strategies that you need to follow in order to create your perfect Python resume. Ensure that you read till the last as without knowing the last point, you won't be able to get the interview calls.
So, what are we waiting for? Let's dive right into the gory details of creating the epitome of a python resume!
How to put Python in your CV or Resume?
Follow the under-mentioned steps to build the perfect Python resume for freshers as well as experienced folk:
Keep It simple and to the point
The very first vital thing you should strive for Python resume is – keeping it short and sweet! It should not be any longer than one page unless you are an experience holder of 12-15+ years. On an average, the recruiters have about 30 seconds to go through the resume and make a decision, so it should be crystal clear. Jot your experience down to the most significant points and make it easy to scan.
Customize the Resume according to the Python Job description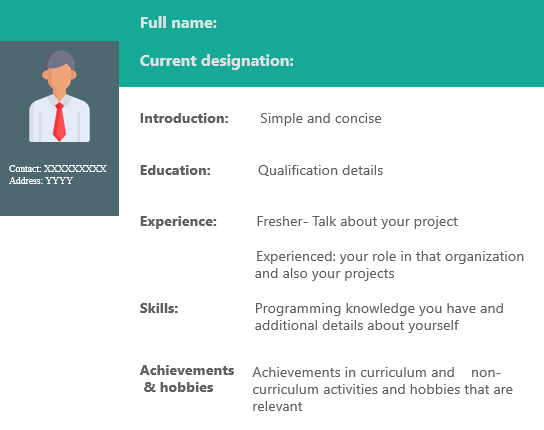 Add or subtract the small details in your resume for each application you submit instead of giving out a single resume to each and every job. You may also want to have a look at the company's website to try to get a basic idea of what style, tone and writing adjustments they will prefer and alter your resume for Python job accordingly.
"The most important tool you have on a resume is language."
– Jay Samit
Choose Appropriate Templates
While all the resume involves information like your work experience, skills, contact information, etc but it should be unique to you as an individual. It can also be accomplished by changing the looks or design of your resume. For instance- if you are applying for companies with a traditional feel, aim and target for a classic or subdued style for resume whereas more colors can be added for the startup vibe companies. Even though you start with a template, take time to make it as personalized as possible.
Contact Information
This piece of information should be kept at a very accessible position. In case the recruiter decides to contact you based on your CV or resume of Python, you don't want them to search through the whole resume. Double-check and triple-check all the information to assure that they are right. Ensure that your headline reflects what you are aiming through the job and not the one you presently have. If you are trying to become a Python Developer, your heading or title should be "Python-developer" even if you are working as a marketing intern.
Work Experience
The most recent job should be listed on the top, with a job below that, and so on in chronological order. Each and every entry written in this section should contain the job title, the company, the period of time you held the position, and your achievements and accomplishments. Employers want to see what you actually did, not just what you were given and assigned. Frame your Python achievements and accomplishments in the context of business metrics to display or show that you are aware of the bigger picture and can translate your work results into the real-world outcomes or results.
Education
The things you should enlist here are post-secondary degrees (i.e. community college, college, and graduate degrees). If your degree is not correct or relevant to the job you are applying for, still list it. Many of the Python developers are from a variety of fields that do not have a computer science background. Do not list your micro- degrees here, like professional certifications or professional training. We will list them later.
Skill set and Certifications
For technical positions, the skills section is not optional but a mandate or a necessity. You want to make sure that the terms like Python, Data Science or Machine Learning are highlighted. Also, enlist your soft skills like communication or leadership here. Don't rank your skills, it can lead to the impression that you're selling yourself short. You can enlist skills you are strongest at first and the weakest ones later but do not overload this section with the details that are not required. Here you can specify your professional training or the Python online certifications. Coding based hackathons are a really huge plus point in resumes. Displays your healthy competitive spirit and confidence in your skills.
Include Python Projects and Applications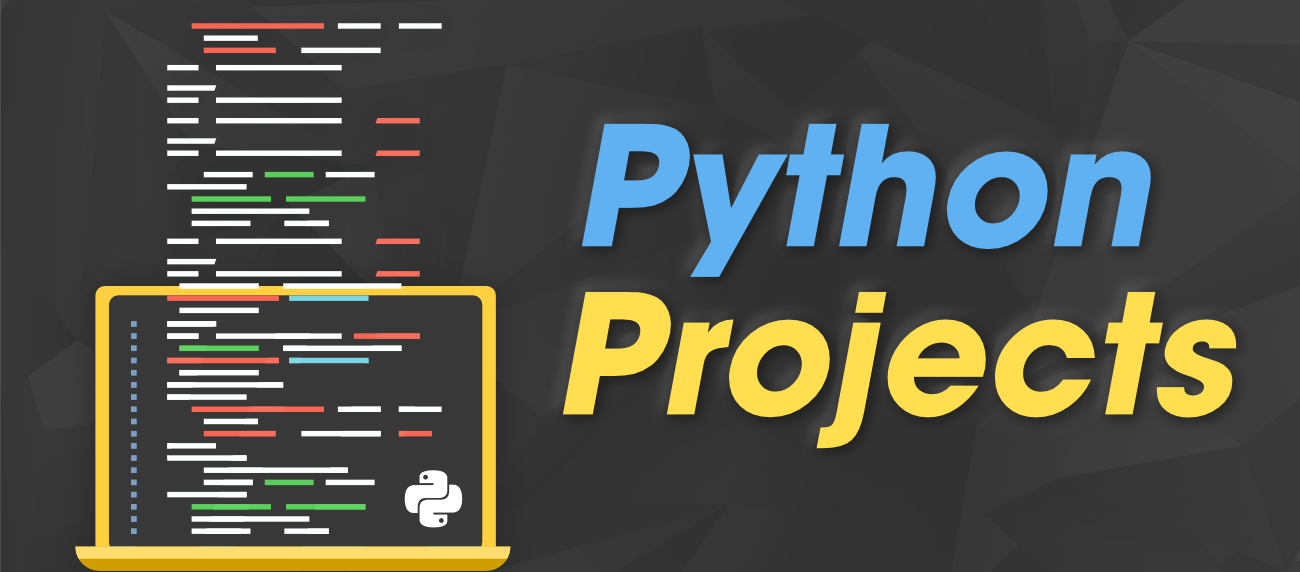 The main point that you have to highlight is what you have created. For Python-developers, this could be a few Data Science projects, machine learning projects, Web-development projects, published scientific articles or even coding tutorials. The companies are actually seeking for what you actually do with your skills instead of what sort of skills you have. They do not aim solely towards seeing whether the solution was "cool" or not or how technically difficult the challenge you undertook. It is all about whether you were able to solve the problems or not with the skills you possess. Hence, definitely include the projects in your resume but their description should be very certain and specific, including all main tools and technologies you have used and how you built or created it i.e. individual contribution.
To sum things up-
Of course, a resume doesn't mean you have to prove that you've got all the skills that you have listed. You just have to let the recruiters know that you are certainly capable to handle that position you are applying for and also will be very productive toward it.
Thank you for reading this blog-post.
To know about Industrial Based Learning and more information like this make sure to register yourself at NullClass now !
Read Related Articles :