BEST UI AND UX DESIGN TRENS TO FOLLOW IN 2021:
In this blog we will be exploring a couple of the leading UI and UX trends we can follow in 2021.
We as users visit tones of websites every day, and the businesses have to embellish their sites in an attractive manner, so that it appeals the customer's eye. Along with thinking about their customers they also need to update themselves of the latest UI and UX trends in order to stay in the game.
So, I won't bore you with any more of the introduction. Let's dive right into the list of the top ten UI and UX design trends you can follow in order to stay in the game.
MINIMALISM
Sometimes displaying too much information can come off overwhelming to the customers. So, in order to avoid this type of overload the designers have come up with this brilliant design trend.
This trend focuses mainly on creating a website or a design with using simple and elegant graphic elements while highlighting the best qualities of the product.
A very popular Japanese brand, Syan and a hair and body care brand Ray are a couple of enterprises who have followed the minimalism approach of UI and UX design trend.
2. SIMPLIFIED UX
Complicating the interface and coercing users to perform too many actions should be avoided. The number of fields you are making your customers fill out in your website should be minimized.
Apple has made use of this UX design by adding custom buttons that helps you avoid extra registration steps. By the click of a single button you can choose whether or not you want the site to see your email.
3. BLURRED COLOURFUL BACKGROUND
The trend in which different styles of gradients are used was very popular in the past and continues to be on the top.
The only advancement that has been made is, earlier there used to be 2 or three colours but, now the colours can be increased up to 10. Now the colours are made to be somehow lighter and yet complicated.
This type of trend causes a temperamental outburst as the design is so colourful.
A couple of companies which ravish using this type of trend are: Stripe and Mymind.
UNIQUE AND ABSURD 2D ILLUSTRATIONS
Using illustrations in your designs can stimulate a visual appeal.
Illustrations have continued to be on the top of the market since the past year. Earlier the designers used to apply minimalism to the illustrations and making them simpler. But, nowadays designers are playing with pastels, making the designs complicated. They are trying out new angles and new proportions and storylines.
4. VOICE USER INTERFACE OR VUI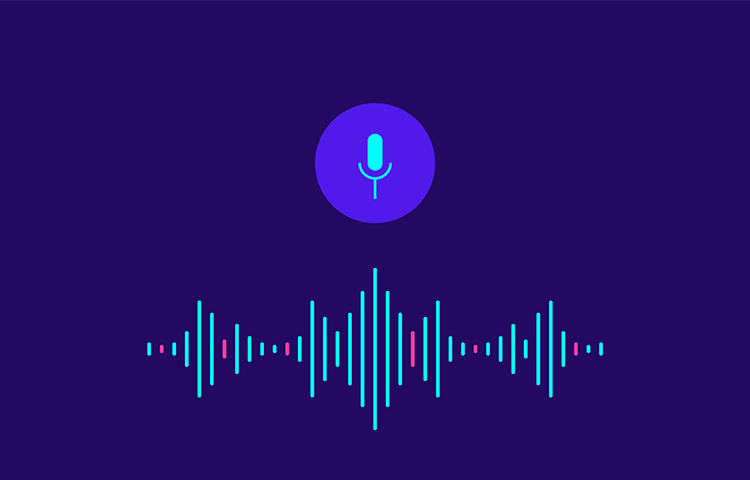 Interacting with the voice user interface has become one of the latest design trends of UI and UX, and it will continue to become more and more popular in the upcoming years.
The voice interface is a type of internal interface. It focuses more on the context rather than the actual design.
An example you can see VUI or Voice User Interface being used in many apps where a word can be translated into many different languages.
When you click the button, the device starts recording your voice and then translating it into your desired language. This is a great way you can use to communicate with people you don't share a common language with.
An epitome of this type of UI or UX design trend is Google Translate.
5. PASTEL COLOURS
Designers tend to use pastel colours in their designs as in the modern times minimalism is followed. This way the designers can hide the obtrusiveness of the design along with highlighting the lightness.
Such colors fit into these concepts very well. They set the right shade, tone and atmosphere for different websites, for example, e-commerce platforms, and SaaS applications.
Natreve built is a flawless example of using pastel colors on their website.
6. MOBILE FIRST OPTION
In today's world, nearly half of search queries from mobile devices. People can search the name of a café, or a diner with just a few clicks, book tickets, and order food online, and so on.
Nowadays it is important to make your website look good in not only desktop version but also the mobile version of your website. For this very reason, the mobile first approach became a significant part of the UX trend. This is a great way to improve the customer interaction.
At codica, the main focus is on developing PWA applications for each project. By converting the websites into convenient cross-platform applications they take the customer interaction on a whole new level.
Developers at Dorsia know perfectly how to implement this latest UX trend in their travel application.
7. ICONS
Even the simplest minimalistic of the icons are considered to be very powerful UX tool trends. Icons serve as an efficient tool for visual communication with the users. The reason behind their being on the top is because they are able to convey their message by consuming very little space.
This is the reason why many of the businesses use icons and consider them to be very useful in conveying their message. It should be noted that icons should be made in a very precise manner. They should be made of the same family (their size, colour theme, dimensions and everything else should match) so as to be more visually appealing.
8. ONBOARDING
Onboarding is a short and concise introduction of the product which enables you to get insight into the application.
Onboarding has become a popular UX trend and it would be foolish to ignore it.
Often times people are against the idea of onboarding but, in modern times it can come off as a very important tool if used in the right way.
It should be ensured that whatever text is being displayed is clear and concise.
GLASSMORPHISM, COMPLEX TYPOGRAPHY, AND IMMERSIVE 3D VISUALS are a few of the other leading UI and UX designs which are worth following.
Thank you for reading this blog!!!
I hope you found it to be interesting and useful. Do let us know if you have any questions regarding this.
Have a wonderful rest of your day!!!