Android 12 beta design: specially personalized design for you!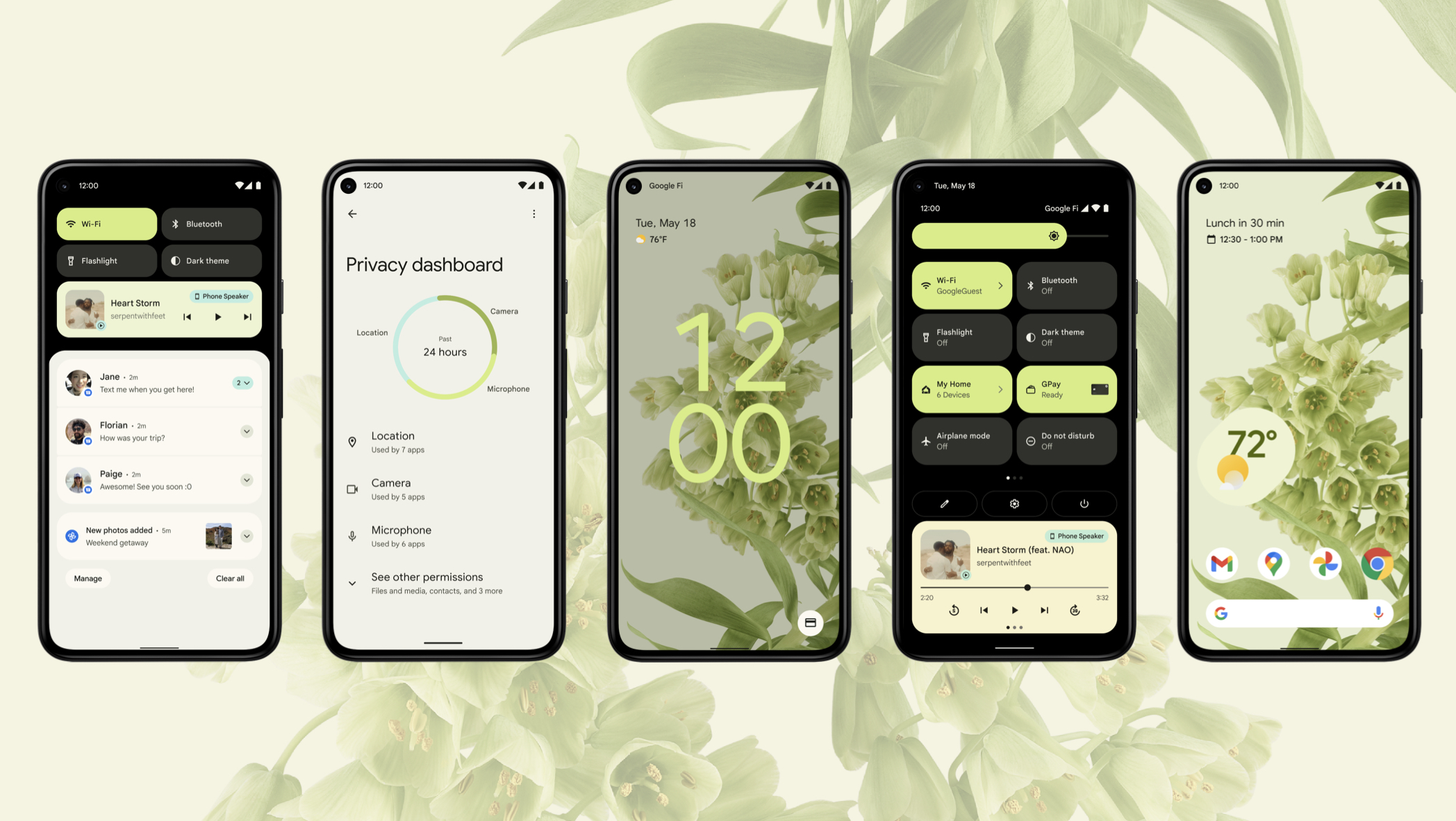 Right from the initial days of android, it has been utterly and completely about personalization. Its main focus has always been on providing an experience to the customers that retains. Android enables you to select the device and an experience which is just right for you!
By giving this choice to its users, android has grown to having 3 billion active users in the current times.
Along with everything you love about android, android 12 has its main focus on building a highly personal and adaptable design that works in a more efficient way. This operating system is secure and has a private design (which means that each user will be having a completely different design, unique to their own taste and liking).
Recently, the very first beta version of android 12 was launched to give us a trailer of what we're in for! Some of the features that will be available in the android 12 design were shown in the beta model.
A MORE PERSONALIZED EXPERIENCE: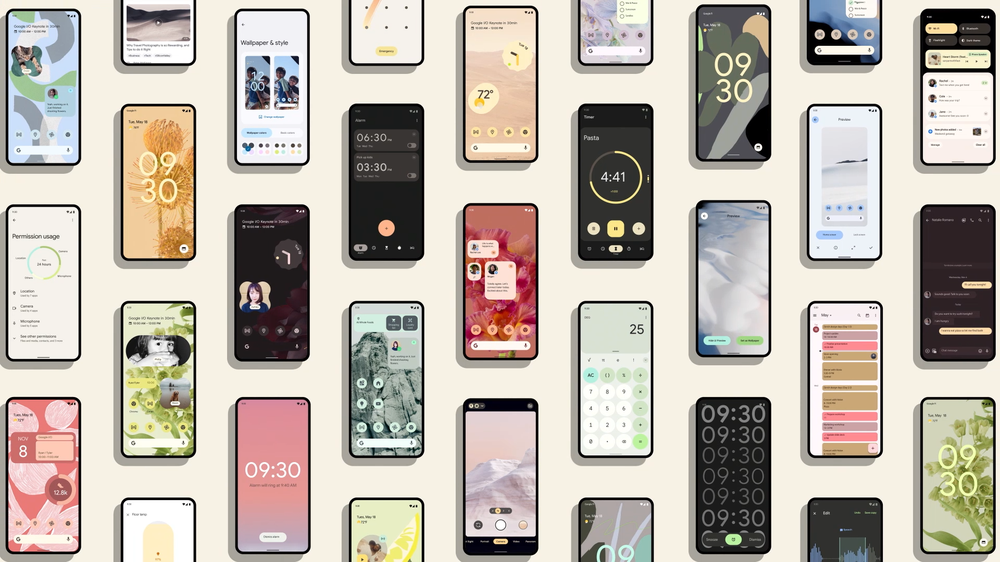 The entire design of android has been changed in this version of android. Shapes, colors, lights and motion, everything has been changed into a version that is more personalized than ever. As a result, the design of android 12 is more expressive, dynamic, crisp and personalized than ever before in the history of all the android versions.
You will be able to completely redesign your phone by changing the color palette or custom widgets.
You choose your wallpaper using color extraction and the system determines which color is dominant and finds out the complementary color schemes for the widgets, notification shade, lock screen, notifications, volume control and the entire phone.
A single design language is being used to unify software and hardware ecosystems called MaterialYou.
FLUID MOTION AND ANIMATIONS:
From the moment you pick up your device you will see it come alive with every touch, swipe and scroll. Your phone quickly responds to your touch with fluid motion and animations. An example of this is that when you dismiss all your notifications on your lock screen, your clock will automatically become larger, telling you that you're all caught up.
To make the user experience more fluid, the interactions have been simplified and the entire underlaying system has been recrafted. The android devices have become much more powerful and more responsive. The battery efficiency of the devices has been increased so that you are able to use your device for much longer durations.
SYSTEM SPACES HAVE BEEN REDESIGNED:
To enable you to do things in a better and more efficient manner, some of the most vital spaces like your notification shade, quick settings and even the power button have been redesigned.
The design of the notification shade is made to be more intuitive and playful. It has an at a glance view of your app notifications, whatever your are watching or listening to currently. With the help of quick setting you can you can practically control the entire operating system with just one swipe and a tap. It is not even just about the look and feel of the quick settings that has been made different. It has been completely rebuilt to include google home and google pay along with home controls.
Android has made sure that you have help from google at your fingertips. With just long pressing your power button you can activate your google assistant to make a phone call or send a message, or to open some app, ask a question or even read aloud a text.
PRIVATE AND SECURE BY DESIGN:
Android 12 has new features inbuilt in it to give you more transparency of which apps are accessing your data which gives you a pretty good idea about which apps are able to access your private information.
There is a new privacy dashboard which gives you an immediate access into your permissions settings as well as an insight into what data is being accessed. You can also revoke app permissions right from the dashboard with just one swipe and a click.
A new indicator has been added to the top right of your status bar which tells you when an app is using your camera or microphone. And to remove the access of the apps to these permissions new toggles have been added to the notification bar in the quick settings.
Also, you will be given more control over what information you would like to share with apps. Along with these features there are also added privacy features built directly into your operating system.
Android private compute code will be introduced in this release. It will enable you to keep your private information local to your phone. You will be provided features like live captions, smart replies and now playing.
This is just an overview into what you'll be up for. More features will be added to make your privacy more intact. More advancement will be done for sure.
There are also additional features in the design of android 12 like features for people with impaired vision, scrolling screenshots, conversation widgets. Third party apps will be easier to use on android 12.
I hope that this blog proved to be useful to you. Do contact using you have any queries or doubts regarding this.
Have a great rest of your day!!
Thank you!! J